【CALIFORNIA】
About the Project
The mural was created as a cultural exchange project between The Chara-Rimpa Project and the community of Burney, California. Burney is a small town surrounded by beautiful nature, and is known as the location of the film, "Stand by Me". The town is a famous for forestry, so for the mural we depicted characterized animals in the Burney forest. Two dozen local adult volunteers and more than 70 Burney students participated. Now two murals adorn the north wall of the Intermountain Community Center in Burney. This pair of murals became the "Sister Mural" of the one at Lumbini Kindergarten.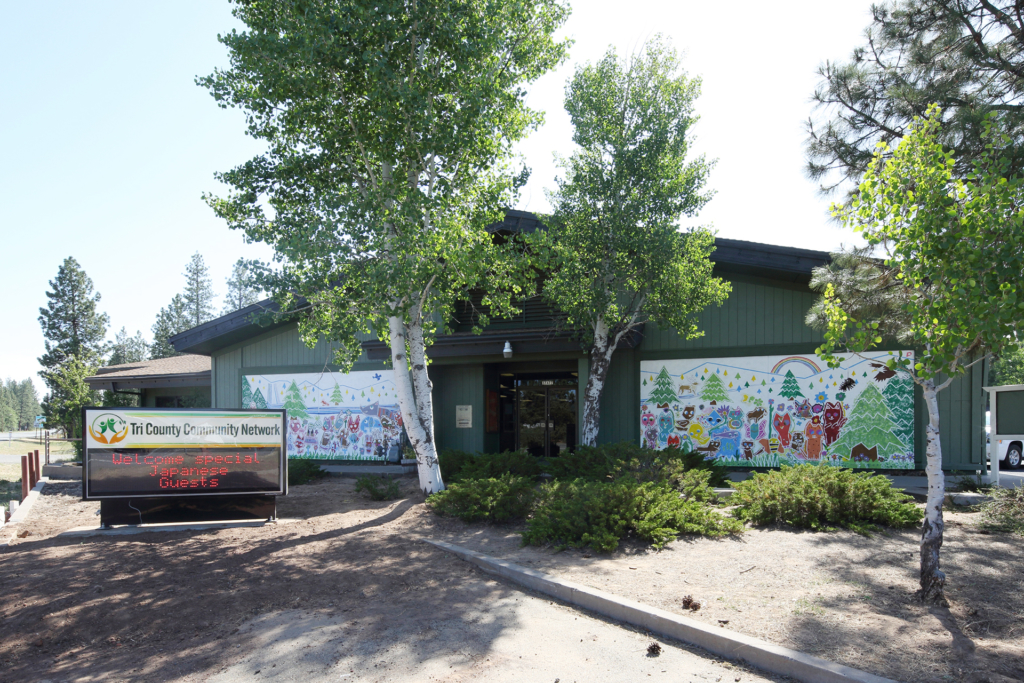 Click to enlarge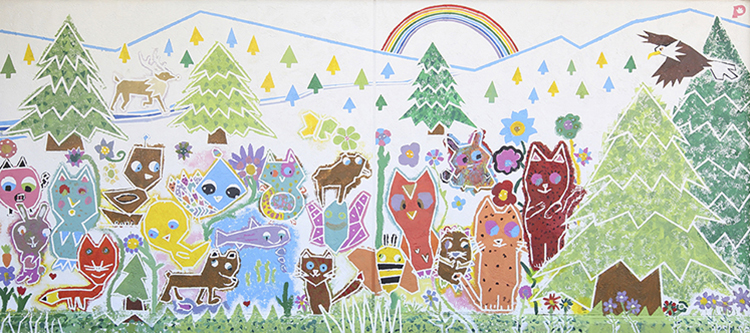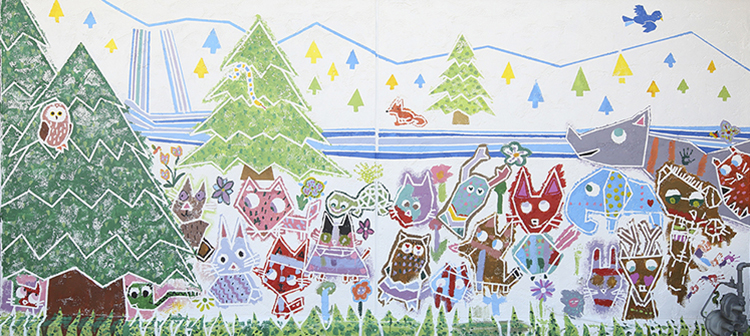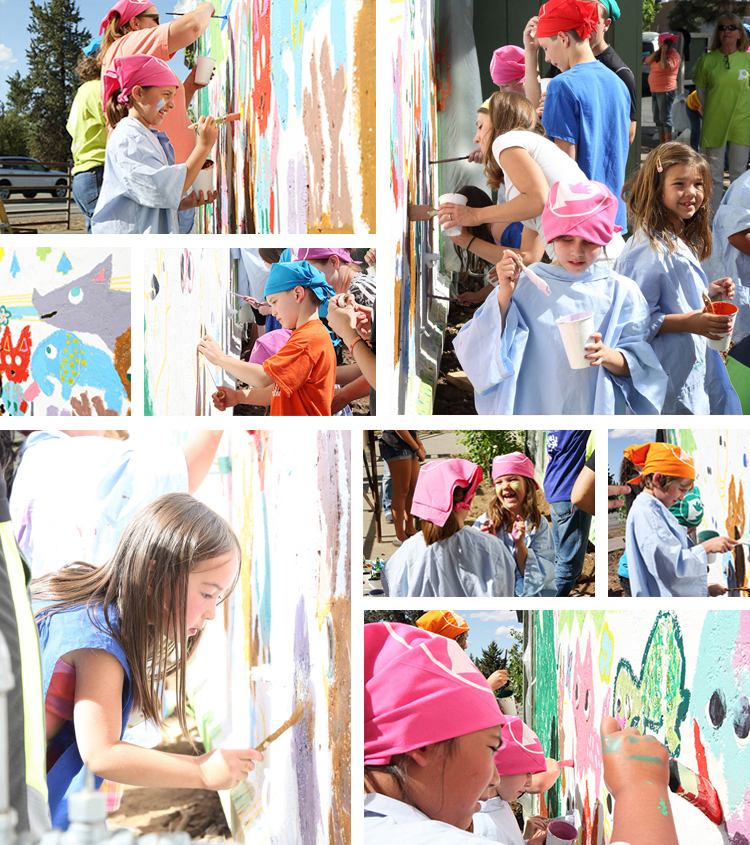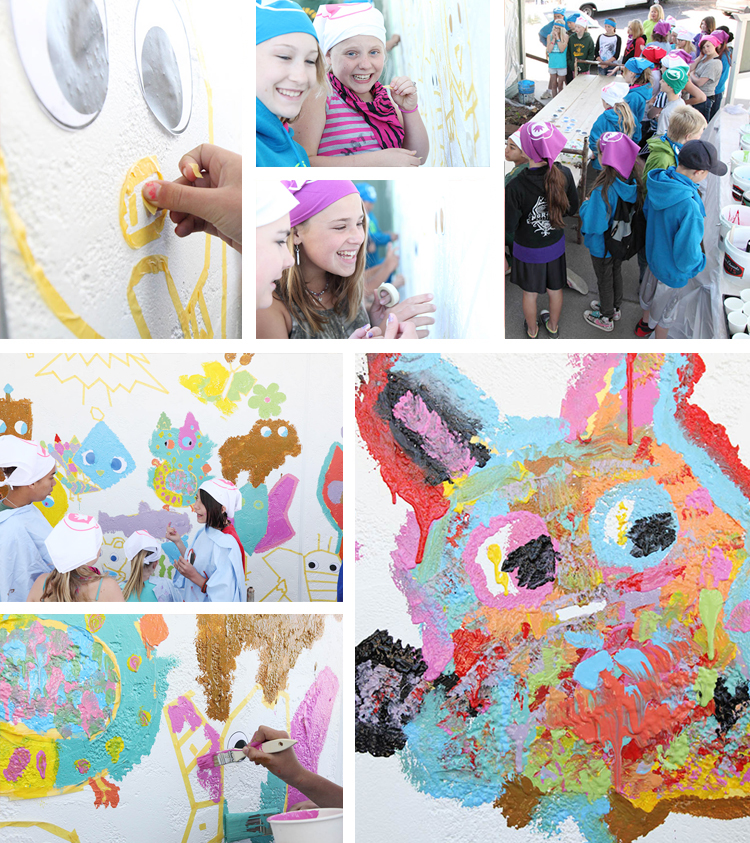 Information
The Intermountain Community Center
37477 CA-299, Burney, CA 96013
Date:
5/28/2014
Size:
2.5m x 12m (8.2ft x 39.3ft)
Organizer:
Chara-Rimpa Project (Pacific Kids Mural Foundation)
Sponsor:
Lumbini Kindergarten
Supporter:
Zenkyoji Temple, T.S.A.P Inc., PG COLLABO Inc.