【MEXICO】
About the Project
Our second overseas cultural exchange art project was a mural at the amazing Colegio Madrid in Mexico City to celebrate their special 75th anniversary. The mural was named "Tree of Life", patterned after symbolic tree clay sculptures in Mexico. More than 100 students and adults participated in making this mural.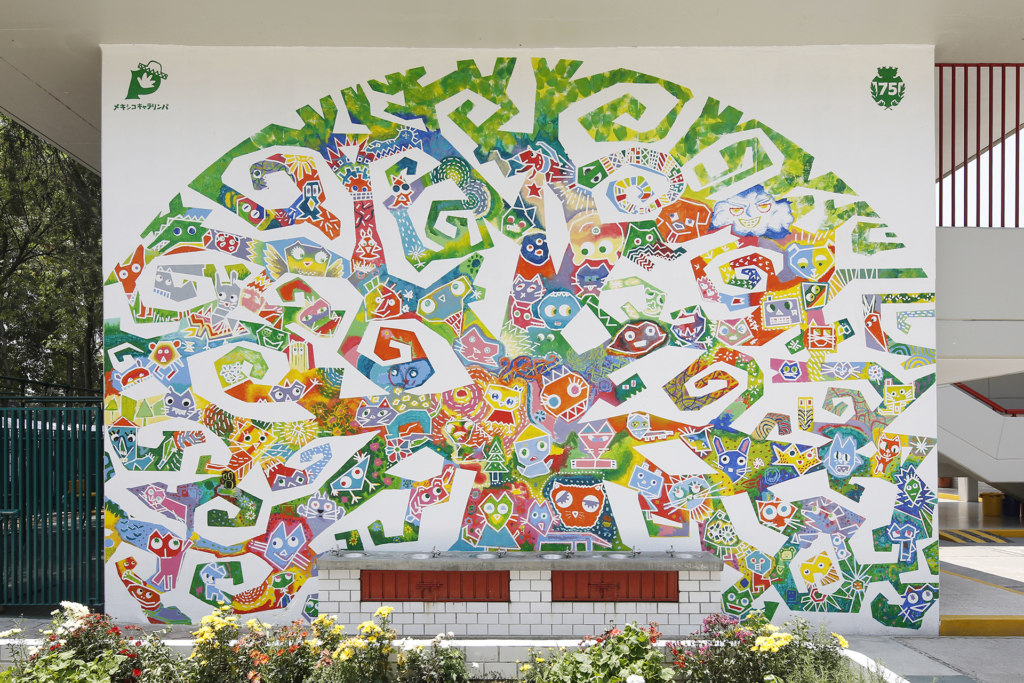 Click to enlarge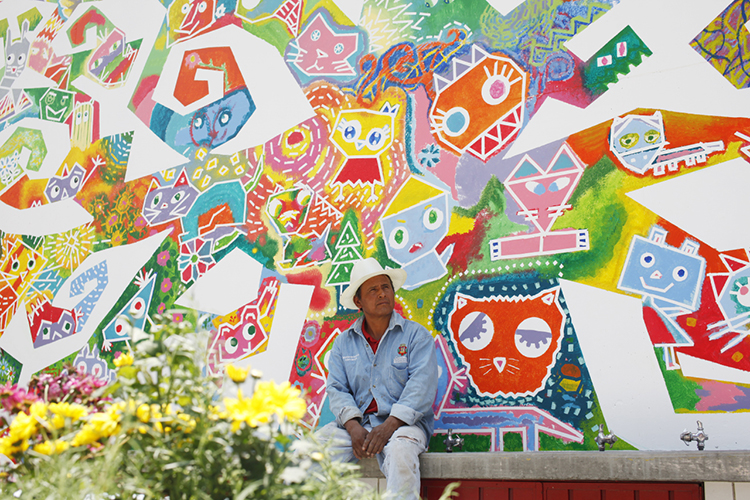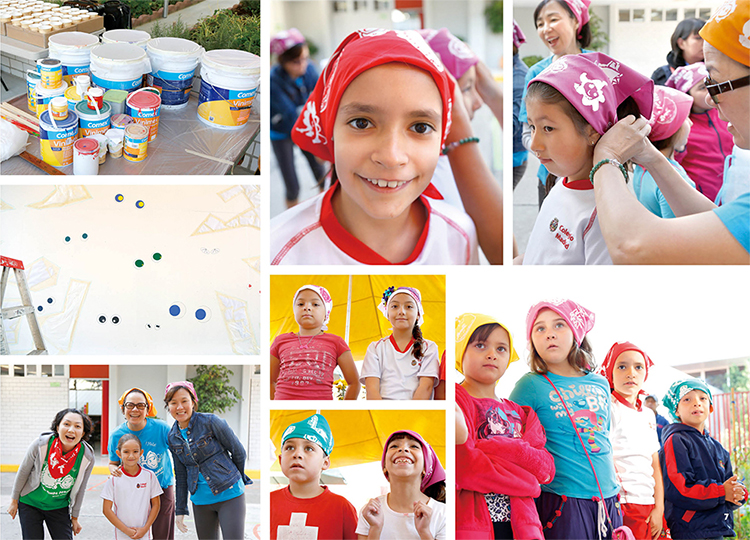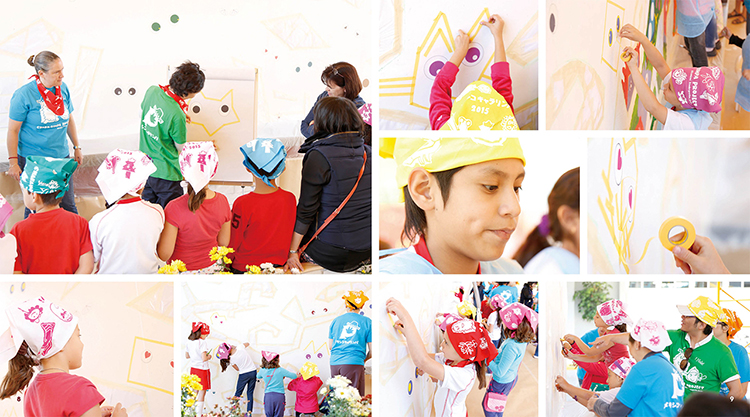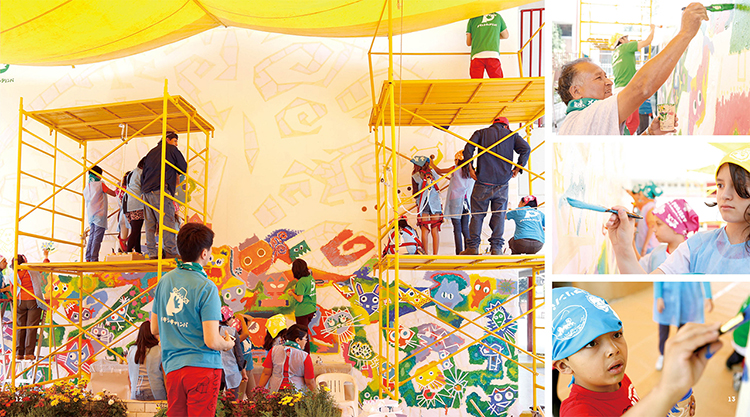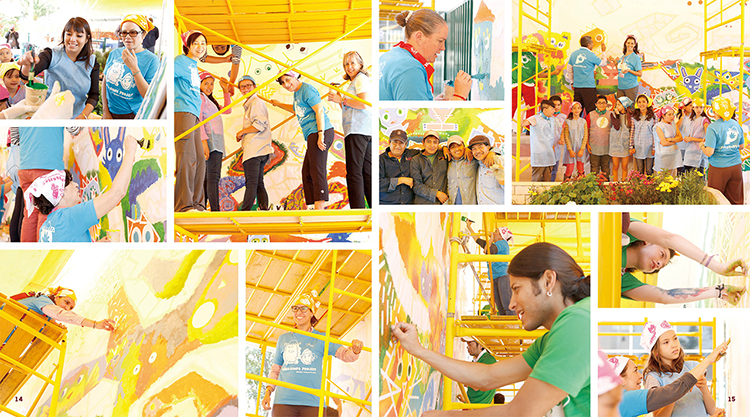 Information
Colegio Madrid
Calle Puente No.224 Col.Ex Hacienda San Juan
de Dios C.P.14387 Mexico, D.F.
Date:
6/8-6/9/2015
Size:
6 m x 9 m(19.7 ft x 29.5 ft)
Organizer:
Chara-Rimpa Project (Pacific Kids Mural Foundation)
Sponsor:
Colegio Madrid, Lumbini Kindergarten, Zenkyoji Temple
Supporter:
T.S.A.P Inc., PG COLLABO Inc.